Meet Quinn, a four year old girl who battles her seizure disorder with CBD
"It was like thinking you were going to lose her every time. Waiting for her to come out of it. Waiting for it to stop."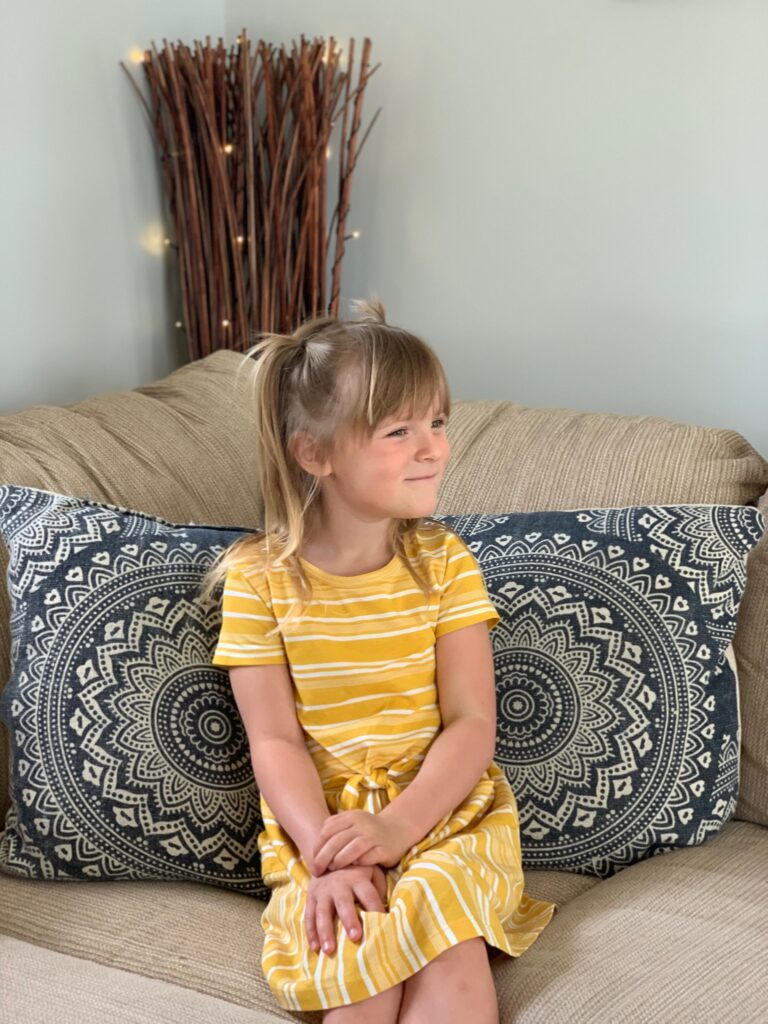 On March 29th, 2020, Quinn Coleman and her father were playing in their backyard. It was the first day on lockdown during the pandemic, and the Colemans were making the best of their new home-bound routine. Quinn's mother, Jessica, was in the kitchen when she first heard her husband yelling for help. They're just playing, she thought. But when his cries didn't stop, she knew it wasn't a game. Jessica rushed outside and found her husband, frozen in shock, holding their lifeless little girl.
Quinn had not yet turned four years old.
Jessica picked her daughter up and cleared her mouth until she slowly regained consciousness. Quinn's parents weren't able to ride in the ambulance with her because of the lockdown, so they drove closely behind, the next agonizing moments spent following their young girl as she traveled to the hospital weak and alone. Quinn's doctors soon identified the episode as a tonic-clonic seizure, and the Colemans were informed there wasn't much to do but wait. The Colemans had no idea what caused their daughter's seizures, how to prevent them, or if they would affect her long-term mental health.
Nearly a month passed without another episode – until April 22nd, when Quinn's parents watched their daughter have a second seizure.
"She was locked up, arms out, shaking, clenching her jaw, she was hypoxic. Her lips turned blue, eyes rolling back in her head, and trembling like that for almost 5 minutes. And you don't know if they're coming back."
Another unsettling month passed before Quinn's most intense seizure. On Memorial Day, the Coleman family was celebrating the beginning of summer at the pool. Quinn was cooling off from the late spring heat – swimming close by her parents – when she began to shake, her body rigid. Her parents had to pull her from the pool facedown.
"[The doctors] had no idea. EEG, CT, MRI, bloodwork, genetic testing to see how she metabolizes drugs, family history: nothing. They couldn't find anything."
Quinn's doctors eventually diagnosed her with Epileptic Seizure Disorder, prescribing Keppra and, later, Fycompa as a secondary medicine. Her seizures slowed, getting farther and farther apart each week. Yet the side effects of her epilepsy medicine – including behavioral issues and long-term psychiatric damage – left Jessica uneasy: "I felt sick to my stomach about it because I didn't know if it was gonna make her have anger or rage issues or some of the things you read about."
The Colemans continued Quinn's treatment, but her seizures returned – and intensified – eventually lasting five minutes or more, at least once a week. On top of her recurring seizures, the Colemans worried about the affordability of her medicine. The price of both Keppra and Fycompa reached nearly $3,000 for a three-month supply due to issues with insurance coverage: the maintenance of Quinn's disorder was not sustainable for her family.
Desperate for a better solution, the Colemans sought out three different pediatric neurologists before finding one who was comfortable using a natural alternative to Quinn's secondary medicine, Fycompa. The Colemans met an epilepsy research scientist in the CBD industry who introduced them to Physician Selected. Quinn's dosage started at 50mg of THC-free CBD, twice per day, making adjustments alongside her pediatric neurologist as needed. And Quinn loved her new treatment plan: "she took it like it was candy" with her chocolate milk.
"We started the CBD, and [her seizures] changed from 5 minutes to 1 minute. And the clenching stopped; she just had a fluttering in her eyes. And the last one was mild – a flutter, and then no more … It's working. It's really working."
Quinn is now one year and three months seizure-free. The Colemans express peace of mind knowing they have access to a natural alternative to Quinn's high-risk medication. And CBD is relatively affordable, costing the Colemans only about $1,500 per year – compared to nearly $1,000 per month for her previous medical treatment.
Today, the Colemans are committed to spreading the word about natural, affordable, and effective alternatives to the medical treatment of epilepsy. Their goal is to educate families who are going through similar situations – and Quinn wants to help other kids with "hiccups in their brain." She told a family friend who also suffers from Epileptic Seizure Disorder, "Take it right now! Take the freakin' CBD and everything!"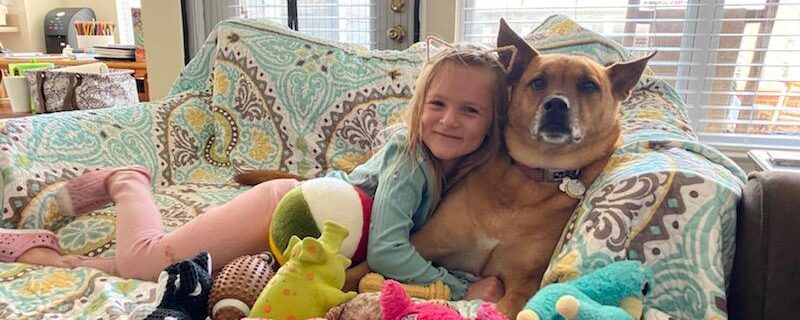 "Physician Selected has been life-changing. I'm eternally grateful for how it has impacted and changed my life. I don't know what I would have done without it."
Physician Selected is excited to see Quinn Coleman growing up happy and healthy, and we are thankful to have impacted such a loving family. Inspired by the Colemans, we founded the You Shop We Give program to help epilepsy patients and their families offset the costs of medical treatment. If you or a loved one struggles with an epileptic disorder, talk to your doctor about the potential benefits of including a therapeutic dosage of CBD alongside medical treatment. Visit the Epilepsy Foundation's website for more information about treating seizure disorders with regulated CBD products.