About Physician Selected
Our philosophy is simple: deliver clean, consistent, quality products that you can rest assured are properly labeled, safe + easy to use, and contain exactly what the label says.
About Dr. Gemelli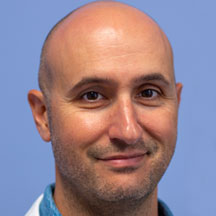 Dr. Peter Gemelli has been recommending CBD as an alternative medicine to patients since 2018. He founded Physician Selected to help people find alternative ways to cope with pain, improve function, and reclaim a higher quality of life. Dr. Gemelli has over twelve years experience treating patients of numerous types of musculoskeletal conditions, such as Tendinitis, Carpal Tunnel Syndrome, Osteoarthritis, Rheumatoid Arthritis (RA), and Fibromyalgia, as well as neurological conditions, such as seizures, Neuropathy, Parkinson's disease, spinal cord injuries, vertigo, stroke, and scoliosis.
About Christina Dees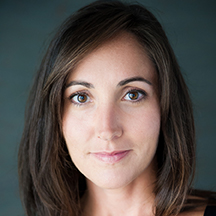 CBD activist, entrepreneur, and co-founder of Physician Selected, Christina Dees is passionate about educating people on the therapeutic benefits of CBD, while advocating for the legalization of cannabis in NC. In partnership with Dr. Peter Gemelli, Christina uses her extensive industry experience to formulate terpene-enhanced CBD oil products and especially enjoys helping epilepsy patients and others heal and recover without psychoactive or negative side effects.
Our Motivation
In 2016, Wilmington, North Carolina was named the #1 city in the United States for opioid abuse. This hit hard as an estimated 40% of opioid overdose deaths involved a prescription opioid. Being an involved member of the community, it became clear to Dr. Gemelli that he needed to find a way to help solve the problem. Dr. Gemelli set out to find ways to help patients without using opioids. This led him to discover the wide array of conditions that can be treated by using CBD. But he didn't stop there. Dr. Gemelli and his partners went on to research the science of CBD and teamed up with research scientists, cannabinoid experts, and manufacturers to help formulate their own products.
Hear More From Our Founder
Since taking Physician Selected Hemp Oil, I've noticed better moods and haven't touched Ibuprofen in two months since using CBD oil! Before that I took at least three Ibuprofen everyday, sometimes three times that amount. I went away on vacation for long weekend recently and forgot my CBD oil. I had aches and pains that returned within a day, and had to take ibuprofen again. I feel better knowing not taking all the pills is so much better for my liver and overall well being. It has become a part of my daily routine and it has been a positive change in my lifestyle. I highly recommend at least giving it a shot if your at all curious.
Zach M.
Hi! Dr. Peter, I have noticed a difference in using your wonderful product! I have been using it every morning! Not a big amount, but about 2 pcs of a rice grain. I had a very sore ear and it helped with the pain and the feeling of being uncomfortable it is gone now and my ear is back to normal! Also it has helped with my back and neck muscles It has eased the pain I am going to continue taking your product and see as time goes on the effects! So far I'm impressed! And it is helping me! I am going to order more soon so I don't run out! So Thank you so much Dr. Peter and will keep in contact with you!
Judy R.
I can't thank you enough for this product and the time and effort put into it! For a tired, worn-out mother of an eight-year-old in pain, it's been a miracle.
Santana B.